How Was Your Summer?
---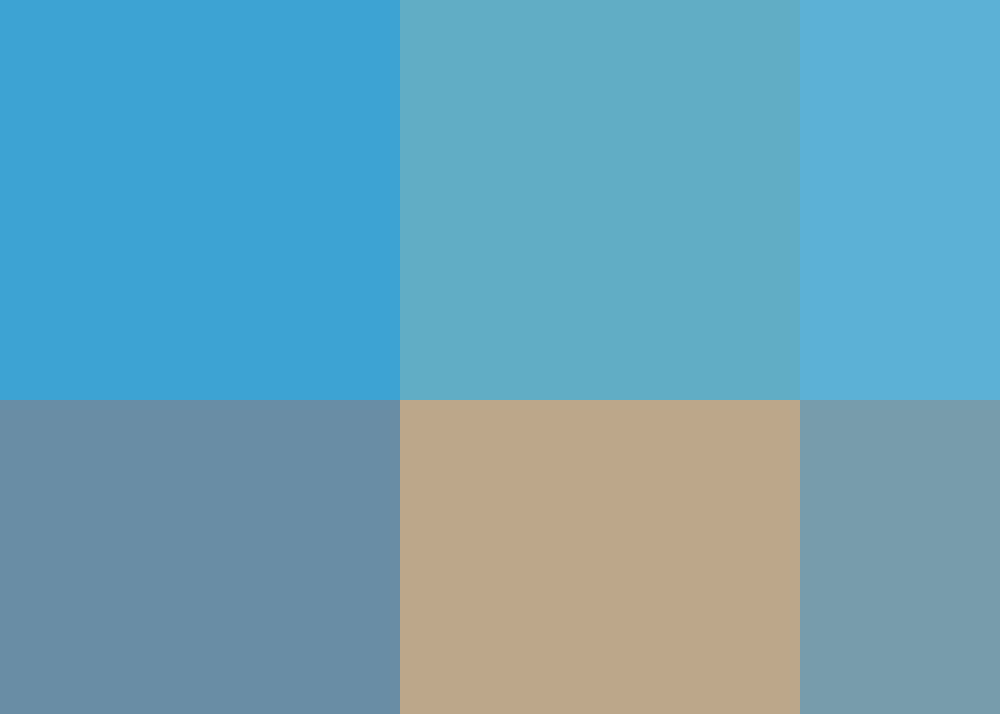 Last week most kids across Victoria went back to school, marking an end not just to their own long, glorious summer, but also to the peak season for many businesses here in East Gippsland that rely on tourism and visitor traffic.
Given the importance of tourism and holiday periods to East Gippsland's economy, we're keen to do some digging and see what we can learn about the summer holidays just gone - how it was for local businesses, what data is telling us, and what trends local businesses saw in their streets and shopfronts.
A Mixed Bag
Chatting with a small sample size of tourism businesses in the region, what we heard back from them described an uneven summer.
While the feedback from many Lakes Entrance business owners described a very busy holiday period, some tour operators in that area reported significant falls in clientele and a shorter season than previous years.
From the same area we heard reports of both bumper trade periods and also of having to let seasonal staff go earlier than usual.
The chatter from Mallacoota is that it was one of the busiest summers they have had, and in Paynesville at least one accommodation provider reported almost maximum occupancy levels, and the return of some European visitors.
Anecdotally, it seems the cafes and restaurants in Paynesville were not as busy as expected.
Data from our Visitor Information Centres shows visitation was in the ballpark of the last two summers (slightly up in some places, slightly down in others), but still way down on pre-COVID numbers.
The Visitor Information Centre also reported a lot of interest in free/low-cost camping - National and State Park camping as opposed to Caravan Parks.
What was it like in your community? What was your experience this holiday period?
We'd love to know.
Drop me an email at jake@egmi.com.au
Mostly Local and Regional
Every business will have had a different experience, but one pattern some are reporting is that local and regional visitors made up the majority of holiday bookings and clientele.
Of the small percentage that were interstate visitors, many of them were here visiting family and friends, rather than just holidaying in a place with which they had no social connection.
Travelling for the purpose of reuniting with friends and family is likely to be a powerful trend in the next few years. More on that later…
Perhaps due to the fact that so many visitors were from close by, there were reports that many bookings were made quite late - not a lot of future planning.
Airbnb Inflation
You can't blame local holiday property owners for wanting to recoup some of the earnings lost over previous summers.
But anecdotally we heard some complaints from visitors that the prices of holiday properties listed on Airbnb etc was a lot higher than anticipated.
It's likely the cost of accommodation will have forced some visitors to shorten their stay, or forgo other activities, tours, dining out etc.
That rings true when you line it up against what others are forecasting about Australia's tourism market over the next few years, including…
Value for Money
Australian Traveller Magazine has released a list of trends it says will "influence the new normal for travellers."
On that list is cost of living pressures.
The Aussie travel bible predicts that personal economic concerns will be a strong factor in deciding travel plans for domestic tourists in 2023, easing as the year goes on, and that those travellers will be looking for value for money and risk-free bookings.
This is backed up by the Consumer Price Index stats for the latest period, which show a massive spike in December figures year over year for holiday travel and accommodation, making overnight stays unaffordable to many.
Is this what you think this is happening?
As a local business, we want to hear from you. Send your thoughts, insights or suggestions to jake@egmi.com.au
Here's some other trends we're reading about worth noting for East Gippsland:
Connection to family and friends - more family, friendship groups, and intergenerational get-togethers
Connection to people, culture and place - focus on sustainable and conscious
Digital nomads - endless leave and no place-based responsibility means a new kind of traveller
Self-guided itineraries are expected to become more popular with travellers
What trends are you seeing impact tourism and visitation in your neck of the woods?
We'd love to hear from you. Email me at jake@egmi.com.au